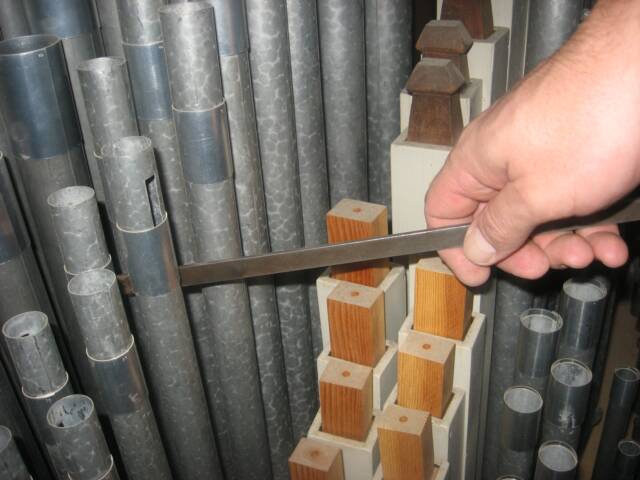 We're hosting a lunch, supervised practice time and a teaching session for this year's RSCM Autumn Organists' 3-day Course based in St Albans.
Students will enjoy freshly-cooked Salmon with sliced Beef and other "bits"; salads, puddings and espresso coffee.
Both of our house organs will be available plus the two pianos if required.  The afternoon will demonstrate how to tune an organ pipe.  Plenty of hands-on practical experience!